The Spring Game went well yesterday, and the Flynn-Doucet connection looks primed to throw up some wicked numbers this year. Meanwhile, Dandy Don's got a run-by-run tally for Keiland and Alley, and he comments that Richard Murphy showed some nifty footwork on some cutback runs as well. On top of that, it appears that Alley Broussard is out of Coach Miles' doghouse, for now. While there's clearly no shortage of talent in our backfield, I'm still skeptical any running back by committee approach will be wholly reliable when we need yards the most. Wait and see, I guess.
Hats off to Bob Starkey, filling in for Pokey and taking the basketball Lady Tigers to within a game of the Final Four. Next up is #1 seed UConn on Monday night in Fresno, and a chance for the Tigers to get some revenge after a devastating one-point loss to the Huskies last month.
The baseball team capped off the Kentucky series with a tie, as the Wildcats had to get back to New Orleans to make their flight. In an all-time "What the hell?" moment, the Tigers looked to have won Saturday's game on a bottom of the ninth Sean Ochinko walk-off two-run HR, but the 2nd base umpire overruled the home plate ump and after some conferring they determined that it was indeed foul. Kentucky got a do-over, and they won. Boo. Thanks to Auburn's ineptitude, our 1-4-1 SEC mark (after today's tie) leaves us next-to-last in the West as the other Tigers have yet to win a game.
Well then, lesson learned: this is the last time we let Enrico Pallazzo call our ballgames. @#$!@!%@!#$#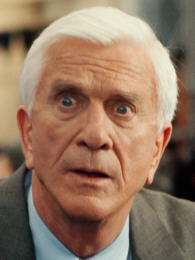 Ehm. Ball?