Va Tech isn't changing any offensive line starters after the generally poor showing against ECU. I've read in various Tech articles that Frank Beamer's a believer that a team's biggest improvement comes between week one and week two; clearly he's putting all his chips on that wager this week.
On that note, I have trouble believing Glenn Dorsey will be any kinder to the interior VT linemen than ECU's front four was. But don't tell that to Tech sophomore right guard Sergio Render:

"Both of us put on pants the same way. I feel like if I can get my hands on him, I can put him on the ground. ... Anybody can be pancaked. And I'm going to try my best to make sure that happens this Saturday."
Not that Dorsey needs any bulletin board material to generally lay waste to backfields, and not that this hasn't been posted multiple times on every Tiger message board imaginable, but might as well do my part to make sure this quote's out there. It needs to remain high in the infinite Googledom. Just sayin'.
From the same article above containing Render's quote, comes Frank Beamer's calling us "maybe the fastest team I've ever seen." Considering the speedsters that the Miami Hurricanes have put on the field in recent years (think Devin Hester, Roscoe Parrish, etc.), that's a mighty fine compliment. Then again, speed's never really been a question for LSU.
Oh, it's not just running back by committee in Baton Rouge. Brace yourself - might we have a QB by committee sooner rather than later? According to Glenn Guilbeau, Miles has hinted that we'll see a lot more of Ryan Perrilloux, and not just in blowouts.
Where to go with this? Back to the Spurrier days of Jesse Palmer and Doug Johnson? Oh the joy...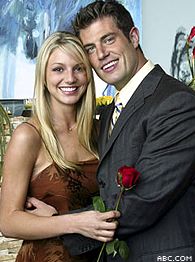 We saw how that worked out for HIM.
College Football News thinks we win this week. They list the line as LSU -8, but I think the bookies still see us by 13, implying a final score in the range of 25-13. Anyway, CFN dares predict it could be a "low scoring slugfest" that could be a dream come true for many football fans, though I'm guessing anything with less than 20 points scored by either team would go in CFR's Pantheon of Lousy. As CFN notes, meanwhile, the pressure's on Tigers Offensive Coordinator Gary Crowton and Hookies QB Sean Glennon.
On the topic of Glennon, and the aforementioned topic of QB by committee, the Tech Sidelines blog notes that freshman QB Tyrod Taylor could see action in spelling Glennon for a change of pace at times on Saturday.
Color the Tech fans realistic about their chances this weekend. Here I was hopinig they'd be massively overconfident and riding a wave of emotion. It really is too bad they didn't wax ECU by sixty last week; as much as the pundits are all on our side on this one (despite the fact that pretty much the entire nation outside Baton Rouge will be rooting for the Hokies), I think it will be an absolute war on Saturday night.
Thank God the Saints play tomorrow night, or I don't think I could make it to Saturday...
One last note, I just dug back up this Pete Fiutak CFN article from June in which he said the following:

This will get thrown back in my face, but I'll make the call that the Irish will start out 2-6, and possibly 1-7.
Whoa. Good start there. So maybe let's hope he's on a roll, because here was another quote from later in that same article, when calling Miles the runner up for most underrated coach in college football (2nd to Mark Richt):

All Les Miles has done is go 11-2 in two seasons at LSU, including the Katrina year of 2005, and TSN ranked him 41st behind coaches like Rich Brooks, Brian Kelly, Mark Mangio and Al Groh. "But Miles is doing it with Nick Saban's players," you say. Maybe, but outside of one magical year, Saban didn't do it with Saban's players with only one season with fewer than three losses. Miles beat that in just two years.
Something to keep in mind when perhaps cringing at some of Les' decisions on Saturday?
Ahh hell, who am I kidding - nothing will keep me sane if he reverts to some of the 2005 dumbassedness (which certainly reared its head a couple times in 2006 as well).