Alabama:
Jonathan Allen, reminiscing about childhood days gone by, when life was all Slip-n-Slides and Wet Bananas, laid out in perfect form.





Is levitating a penalty? I do not know if levitating is a penalty. It should definitely be a penalty though. In other news, Horizontal Diving has been added as an NCAA gridiron event, and this guy scored the sport's first 10 out of 10.


Arkansas:
Cheer up, piggies. LSU will be along shortly and you can beat them by 17 again. But seriously, I had to check and see if this game was actually played on Friday, and if the QB was named Chris Tucker, cuz y'all got knocked the f**k out.


Auburn:
F**k Chaz Ramsey. The War Plainsmen also rushed for 11,483 yards and curbstomped something resembling a hog. But did I also mention f**k Chaz Ramsey?

In summary, f**k Chaz Ramsey.


Clanga:
Probably would've beaten Kentucky if half the team wasn't still on a spiritual high after converting to Mormonism last week. Dan Mullen was released in time for the game after spending most of the week in jail for claiming the Golden Plates actually contained divine football plays.


Florida:
The Gators this weekend did what they do best....

....not play a game.


Georgia:
Took the day off to call Mark Richt and apologize. Chubb still got hurt again against the bye.


Kentucky:
Hooray, you're not Missouri! Also, due to a warp in the space-time continuum, you're also 2nd in the east division standings. That'll iron itself out as the universe coughs up whatever is in its throat and the schedule plays out, but in the meantime, Ashley Judd should totally go in the locker room and flash you.


LSU:
LF7 returned to join Guice in writing a letter of complaint to ESPN commentators who keep insisting Oklahoma's tandem of Perine and Mixon is cfb's best 1-2 punch. Srsly, on a scale of 1 to 10, how much is Fournette/Guice > Perine/Mixon? Well....."lolz" is not a number, so mathematically speaking it's technically a null set.


Missouri:
Is a team.

That plays football.....I guess.

In the SEC.

Evidently.


South Carolina:
Won the contest against UMass but had already secured the moral victory when Muschamp did not rip his shirt off pre-game.


Tennessee:
Either had an open date or else cancelled the season after playing two SEC west teams and realizing they actually kinda suck. There's no way to know for sure. Band director was fired after suggesting they could use the down time to learn something besides "Rocky Top."


Texas A&M:
For those of you who don't know, Speedy Noil died.






Of embarrassment.

Which is the worst known side effect of the dreaded disease "blown tha hell up." Funeral services TBA. Please respect the wishes of his family, which is to burn the film. Mack Wilson was charged with manslaughter, but not targeting.


University of Mississippi at Oxford:
So....this happened.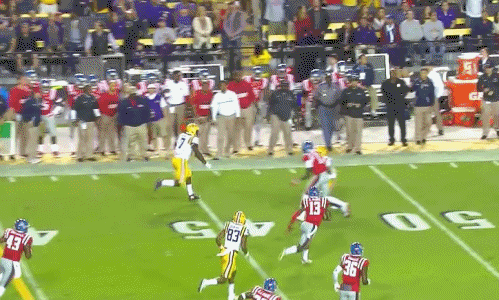 Luckily Rebear pre-game warmups include backwards somersaults, so they were prepared.

Note to Swag Kelly (19/32, 1 TD, 2 INT): You're never gonna bang Mia Khalifa if you keep playing like that.

Local PD worried that Kelly might use an AK to spray a public place with a Rebear L, but fears were alleviated when he opted to get into a fight with a University High kid instead.

He lost.


Vanderbilt:
Used the tuneup over UGA as a springboard for a confident win over a step up in competition, MTSU.





That's how it happened, folks. Don't blame me, I don't make the news, I just write it.

Also, f**k Chaz Ramsey.