Alabama:
Behold the power of a gazillion #1 recruiting classes. Held their opponent scoreless, but the real story of the game and the season is Nick Saban, who after years of playing more traditional offense, finally decided to join the 21st century and switched from Consort For Men to Paul Mitchell. When asked about the change, Saban said when you recruit hair like his, you have to change with the times if you want to stay on top.

However the biggest news of the week was easily when Alabama triumphantly realized that Saban is actually taller than Derek Mason. The Tide used the news to claim another national title.



Arkansas:
Busted out anthracite unis, which.....do not remind me of anything vaguely hawgish. Well, anthracite is a rock, and it has a similar personality to Bert, so I guess there's that. Austin Allen, realizing he had the best secondary in the country on the field with him, wisely decided to throw to them early, citing that he'd be stupid to ignore talent like that. Pigs ranked 110th in the nation in defense coming into the game, but fortunately for them the Gator offense is unranked in the entire multiverse.



Auburn: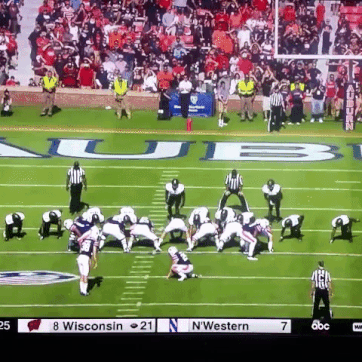 Finally reached their potential and fulfilled the destiny they were always meant for...to become hurdles for other players to jump over. Actually, I say "finally," but honestly the Barn has always pretty much been nothing more than a hurdle for real teams to clear.



Clanga:
Look, State, you just beat the #4 team in the country, it's actually kinda sad that you're trying to emulate Arkansas of all people. I refer of course to the fact that MSU also elected to start a new clothing line, which looked somewhat similar to Arkansas' unis, all of which seemed to be aimed at funeral attendees.

LSU's hopes of ever beating Alabama again ordered a dozen pair.



Florida:
A cloud was spotted off the coast of Italy and the Gators almost canceled for safety concerns. And probably would've if their radars had caught the shitstorm brewing in Fayetteville. But the game did get played, and quarterback Luke Del Rio came out swinging with a TD pass on his first play from scrimmage. The equipment manager would later install a compass on his helmet as the directionally impaired Del Rio threw it to the wrong endzone.

It was a pick 6, guys. I'm trying to say he threw an INT that was housed. Cut me some slack, they can't all be winners.



Georgia:
Mark Richt nearly lost control of the program, but UGA saved the year with a win over what for them these days counts as a ranked team.



Kentucky:
Did some spring cleaning as the team checked the standings, saw they sit atop the division with Florida, and assumed it must be time for March Madness. Wikileaks released emails hacked from Mitch Barnhart's account which show the AD's consternation in realizing what he'd gotten when someone told him he'd be hiring "Mike Stoops' brother."



LSU:
Claimed a moral victory when they managed to shut out the Alabama defense. Tigers tried to Voodoo-hex Alabama, but Jordan Jefferson was the quarterback and he hit Aggie instead. AD Joe Alleva fell into despair when he realized he traded a coach no one could decipher for a coach no one could understand. As for the hopeful Orgeron, if you're going to replace a school's most successful coach in history, you have to outdo him. O got a leg up on the gig by losing to Bama and Saban in his very first year, something not even Les managed to accomplish.

Coach Orgeron's campaign unveiled a new slogan this morning, which appeared on the university website: "10-0! Better than 21-0!" Disheartened LSU fans returned to the time-honored wisdom of the old axiom "If you can't beat 'em, whine about holding calls."



Missouri:
LOLOLOLOLOLOLOLOLOLOLOLOLOLOLOLOLOLOLOLOL



South Carolina:
Somehow, this was an SEC game. That counts in the standings. While the West collectively snickered and USC won the slap fight, Muschamp himself suffered his first major defeat when he ripped off his shirt and challenged all comers at a coach's clinic. Unfortunately for him, Orgeron was also in attendance and simply had too much experience in shirt-ripping and barfights for Muschamp to overcome.



Tennessee:
Being the second best SEC team in the state of TN has its perks: it's such a big deal when you blow out a cupcake that Butch Jones got an extension, and the legacy of Phillip Fulmer looks better and better.

Mysteriously, after losing to USC last week, UT suddenly hushed up about how important it is that Florida play LSU.



Texas A&M:
And the CFP Committee wept.

A&M likely got confused when expecting typical Clanga maroon, they were instead treated to unis that looked like the Silver Surfer decided to go Business Chic. That would disorient anybody. Aggies lost the game but moved up the polls. If they lose again, the voters say they may overtake Alabama.



University of Lesser Mannings: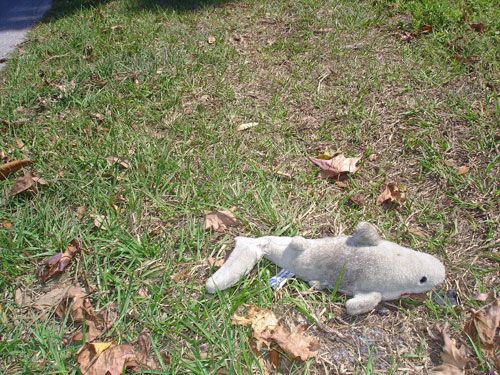 Allowed nearly 300 yards rushing to something called Georgia Southern. Won by 10. The NCAA dropped their investigation partly out of pity, but mostly out of realization that nobody paying players looks like this.



Vanderbilt:
Lost the game to Auburn, but the day was a solid net positive as by the end of it the Commodores had hired all the non-NFL-bound Plainsmen to work at their fast food franchises. And let's be honest, that's nearly all of them. You could say Vandy was treating them unfairly by not offering them jobs at their factories and other more prestigious business they're all going to own, but c'mon......it's players who are going to have AU degrees. They ain't gonna have the qualifications for all that.